Vegetation Management
To help achieve our mission of providing the safest, most reliable electric services to our community, appropriate clearances around distribution lines and electric equipment must be maintained – both by Jackson Energy Authority and the customer. Browse the topics below to learn more.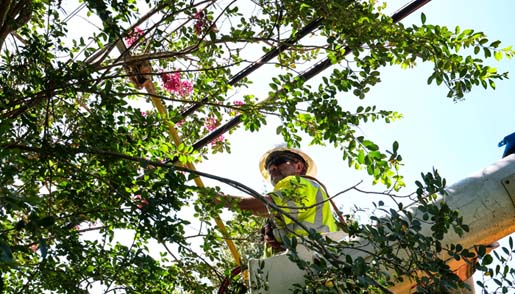 Tree Pruning & Trimming

›
Overgrown trees, fallen trees and tree limbs and entangled tree limbs are all safety hazards and major contributors to utility service outages.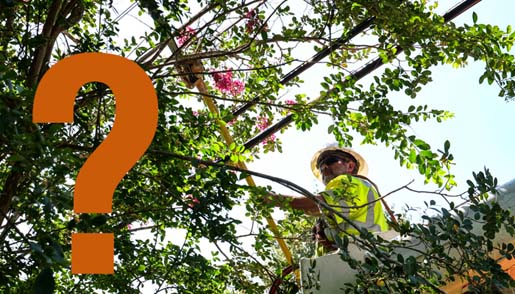 Tree Pruning & Trimming FAQ

›
Get answers to some of our most frequently asked questions about our tree trimming and pruning practices.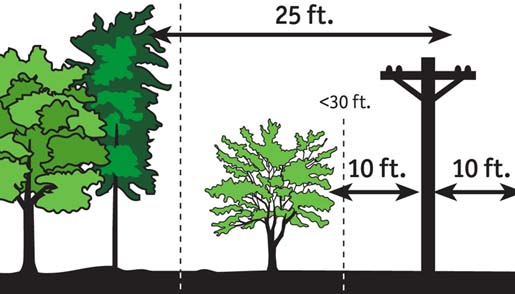 Planting & Landscaping Guides

›
Trees, shrubs, flowers and decorative grasses are a great addition to our landscape but those planted too close to utility lines and equipment become safety hazards.