Online Bill Pay
NEW Online Account Management Site Coming June 7, 2023!
Jackson Energy Authority is currently working to complete the shift to a new, improved online account management site that offers enhanced security and many features in a more user-friendly environment. As of June 7, 2023, the current JEA MyBill site will be removed and replaced with the new, improved site. (See images below)
FOR CUSTOMERS CURRENTLY USING THE RECURRING PAYMENT FEATURE, YOUR ACTION IS REQUIRED:
Please visit the link and sign in to the new portal to create a new profile and set up payment options. For now, payments can be scheduled up to June 7, 2023 in the current JEA MyBill portal. As of June 8, scheduled or recurring payments should be set up in the new portal by using the "Autopay" feature. if you currently have a payment scheduled after June 7, please make note to set it up in the new portal as "Autopay."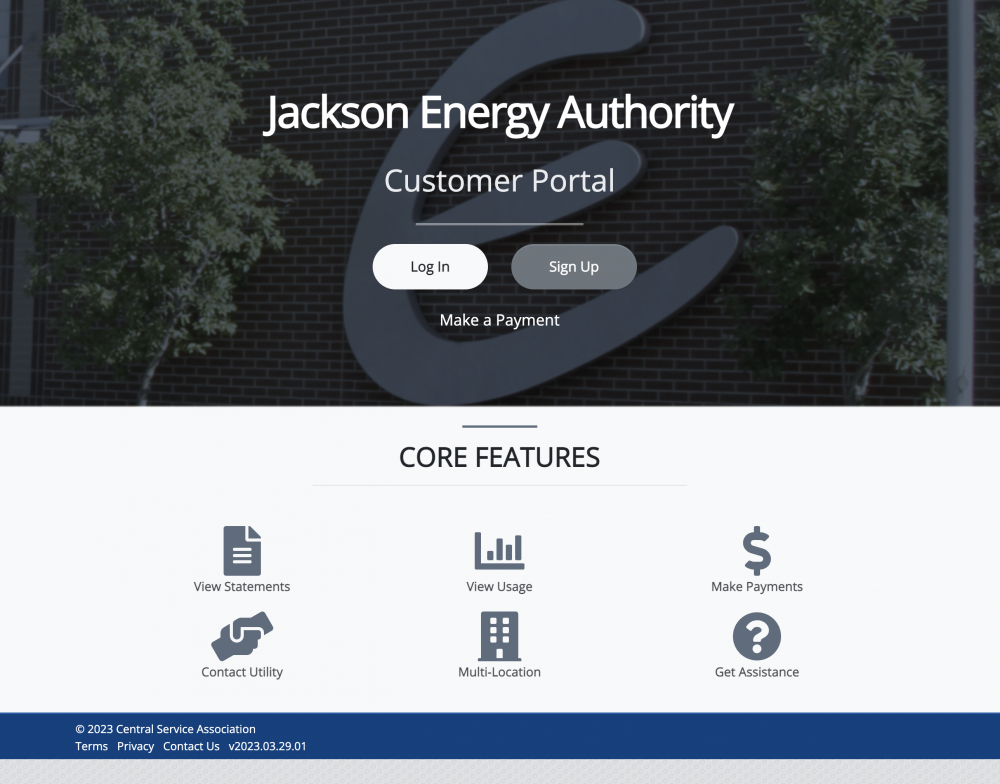 Desktop View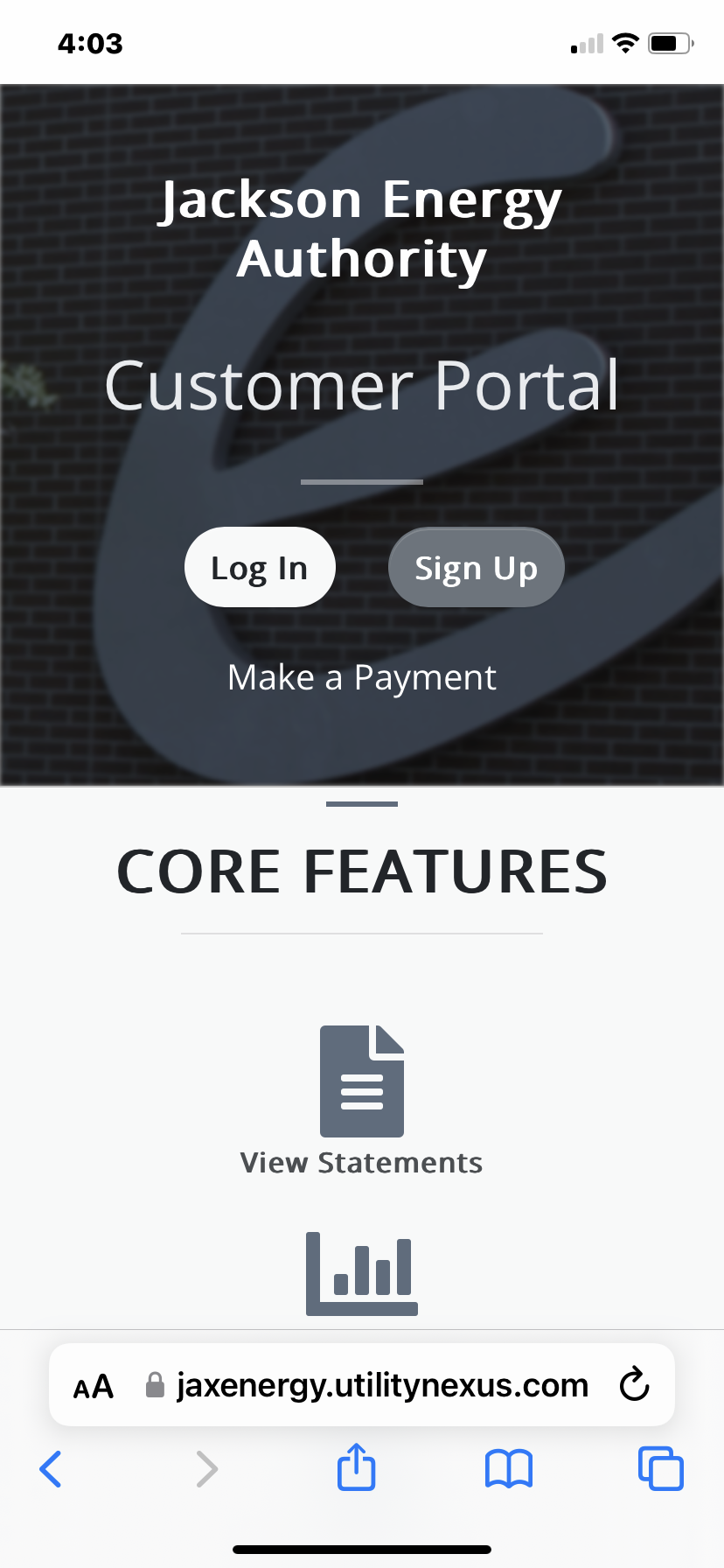 Mobile View
Because this will be a totally new customer experience, it will require a few one-time setup steps on the front-end. Your existing username and password log in will not be applicable to this portal. Therefore, you will need to sign up to get started. To help make the process easier, please note the following steps:
STEP 1: All customers must sign up in the new portal by clicking the grey "Sign Up" button on the Jackson Energy Authority Customer Portal home screen (see images above)
STEP 2: Enter the 12-digit JEA account number and validate the account (see images below)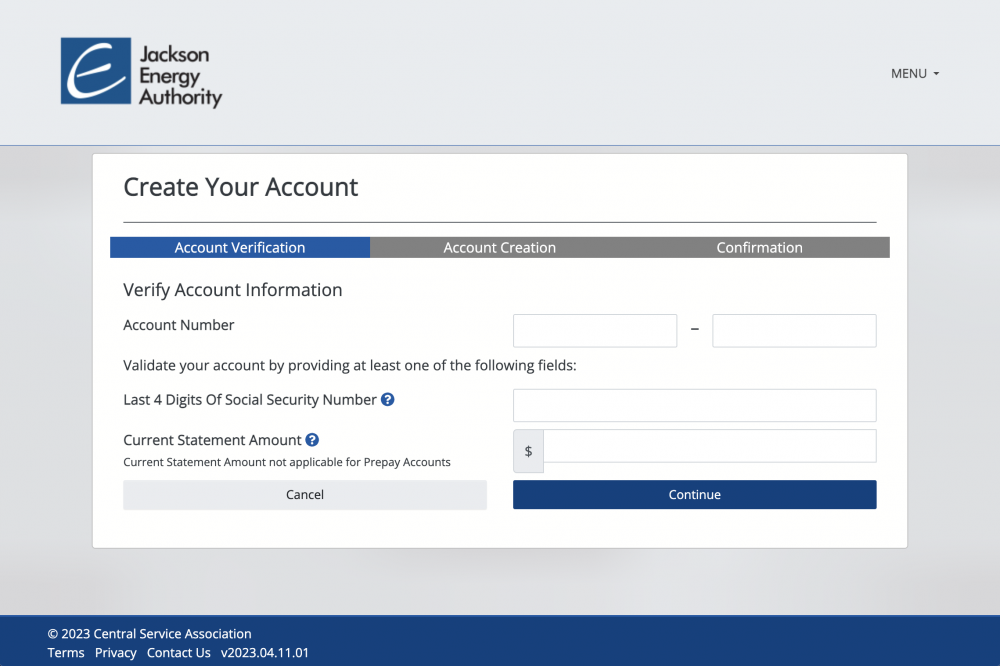 STEP 3: Once an account has been created, profile details and user preferences can be edited in multiple ways:

A - By clicking on the "MY PROFILE" link in the blue bar at the top (desktop view)
B - By clicking the "MENU" link in the top right corner (desktop view)
C - By clicking the three lines in the top right corner (mobile phone view) and selecting "My Profile"
D - By clicking "Edit Profile" on the Profile Home page (visible if you have more than one account on your profile).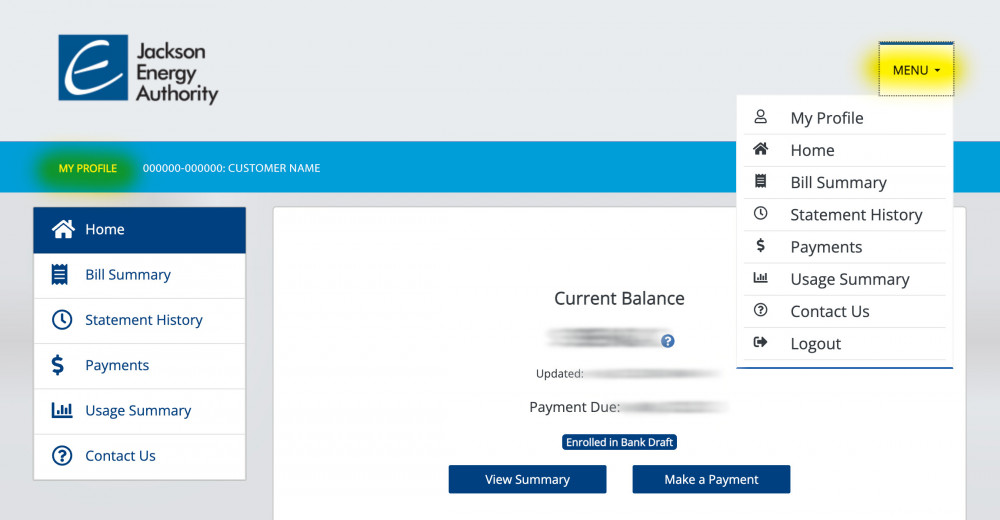 Step 3 A & B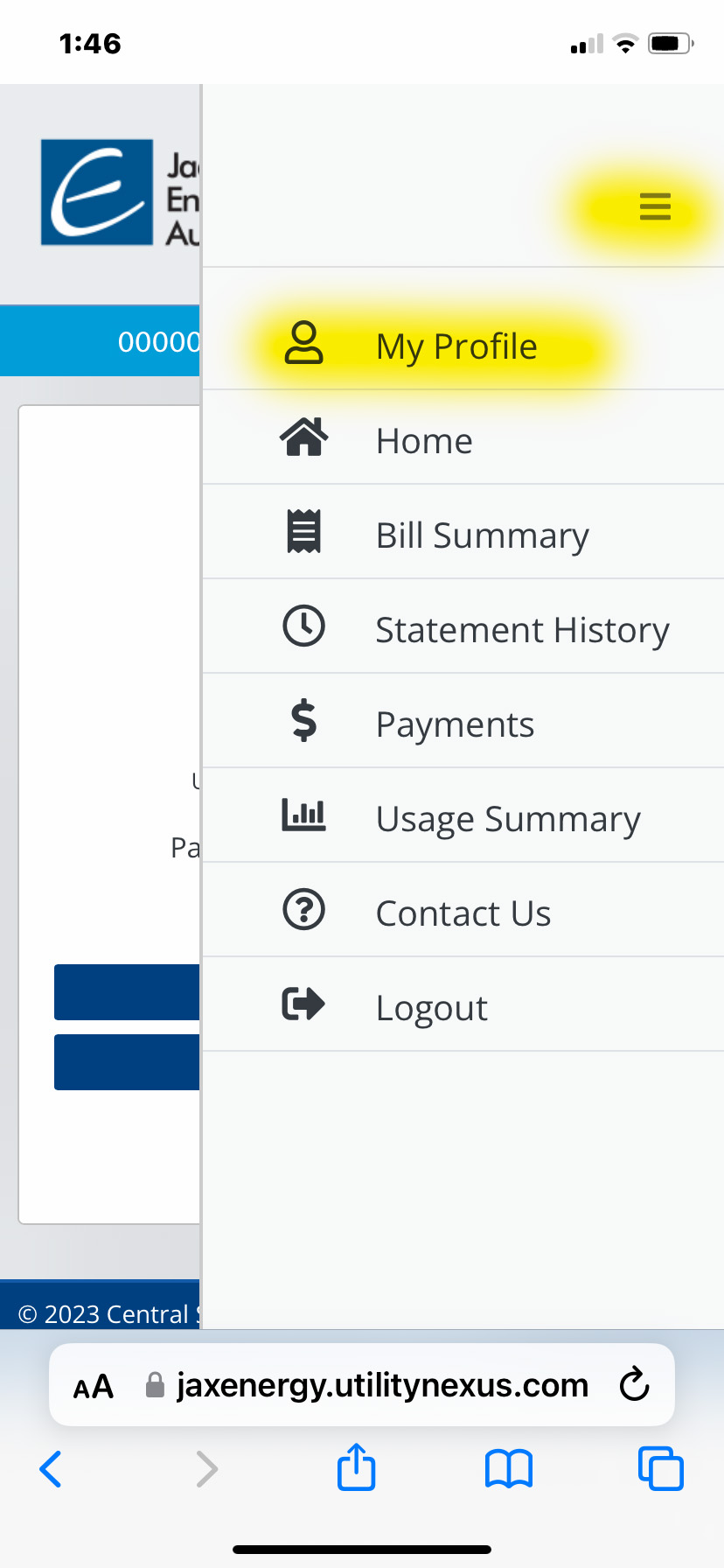 Step 3 C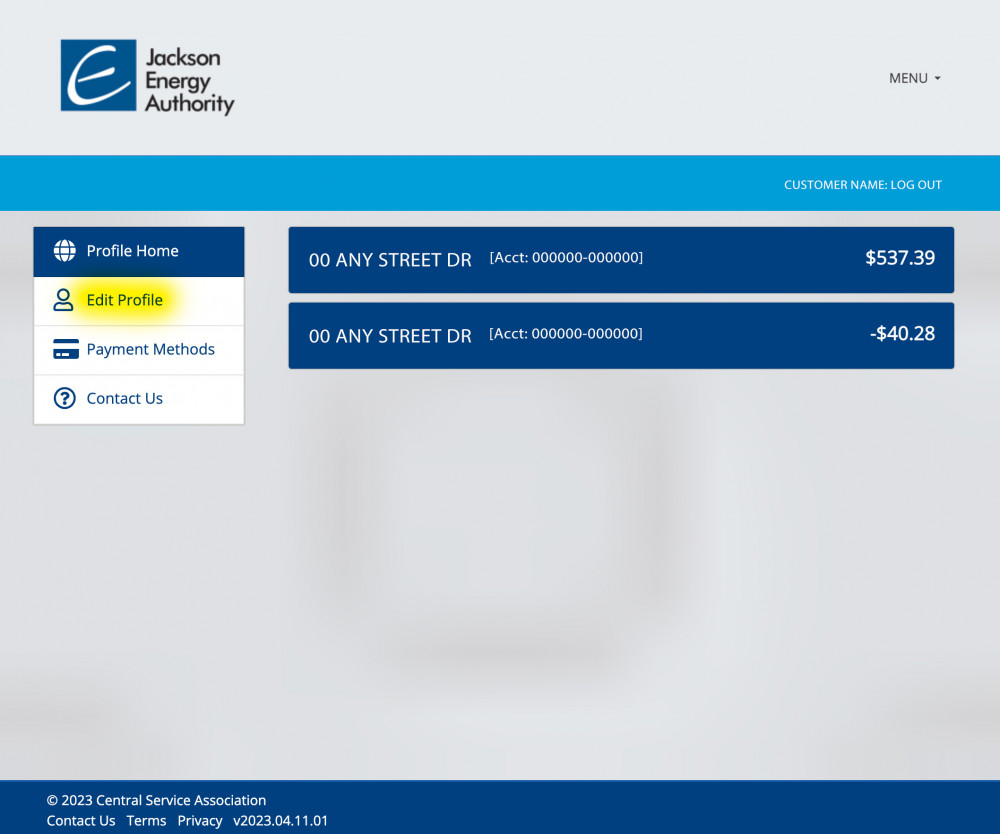 Step 3 D
PLEASE NOTE: Customers set up with "Recurring Payments" in the existing JEAMy Bill site will need to set up in the new portal as Autopay before the June 7 deadline. Details and information to come.
---
Jackson Energy Authority's current JEA MyBill account manangement site offers multiple payment options and tasks.
Sign Up
By creating a profile, you can manage your billing and payment needs with features like paperless billing, reminders, notifications, and auto-pay.
Make a Payment
Don't have time to create a profile right now? Pay your bill with a quick and easy one-time payment without creating a profile.
Sign In
With a profile, the many online features can be accessed by entering your user name and password. Enrolling in JEA MyBill Online account management not only allows you to receive, view and pay your bill online but also to receive text message updates for bill payment including text-to-pay, schedule recurring auto-draft payments, access billing and payment history, manage multiple accounts in one place and manage your paperless billing options.
Support
Get answers to questions you may have regarding enrollment, security and more.
Payments can be made using your checking account, savings account, credit card (Discover, MasterCard or Visa) or debit card. Click here or the "Sign In" link at the top of the website to begin. You must have your 12-digit account number and the last 4 digits of your Social Security Number handy to enroll.